Evorel 50
We wish to advise you that we currently have a short-term out-of-stock of Evorel 50 (estrogen-only HRT patch)
We expect to have full coverage of Evorel 50 supply from the end of October.
Evorel Conti *
Evorel Conti is fully available
Evorel Conti can be considered for existing post-menopausal patients who have difficulty getting supply of their estrogen-only patch and are on a progestogen as well/have an intact uterus.
We apologise for any distress this may cause you and your patients.
*Evorel Conti Indication:
Hormone replacement therapy (HRT) for the relief of menopausal symptoms in post-menopausal women more than 6 months post-menopause.
50/170 micrograms per 24 hours transdermal patch
estradiol hemihydrate and norethisterone acetate
50 micrograms per 24 hours transdermal patch
estradiol hemihydrate
Additional Consilient Health Menopause Webinars for GP's
In additional to the webinar above with Dr Caoimhe Hartley, and as part of our ongoing commitment to Healthcare Professional Education, we at Consilient Health have delivered in excess of 20 free online webinars to GPs and other HCPs on topics such as Bone Health and Vitamin D, Women's Health – Contraception and UroGynae Topics, as well as Menopause over the past year.
We are delighted to have had two of Ireland's most eminent specialists in women's health speak on the subject of Menopause – Dr Deirdre Lundy, GP Bray Women's Health Centre, Bray, Co Wicklow and Dr Caoimhe Hartley, GP and Founder of Menopause Health, Dalkey, Co. Dublin. Both speakers delivered excellent presentations on this oftentimes challenging consultation.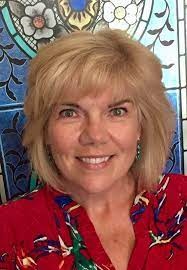 Dr Deirdre Lundy GP Menopause Webinar 4th November 2021:
Join Dr Lundy as she discusses diagnosing Perimenopause and Menopause, patient lifestyle advice, non-HRT and HRT treatment options, HRT and breast cancer & cardiovascular disease and Patient Case Studies. Dr Sinead Cotter, GP, Langford Hall Medical Centre, Ballintemple, Cork is the Chairperson for this meeting.
Information placed on this digital platform is not intended as a substitute for consultation with your healthcare professional. Please consult your doctor or nurse for further information.
For all other queries, please contact our Irish office at Tel: +353 (0)1 2057760, Fax: +353 (0)1 2698919 or irishoffice@consilienthealth.com
Copyright ©2021 Consilient Health Ltd. All rights reserved.
The information on this website is intended for patients who have been prescribed Evorel or Evorel Conti that reside in the Republic of Ireland only.
IE-EVC-11a(6), Date of preparation: September 2022
Provide Feedback
Scroll to top